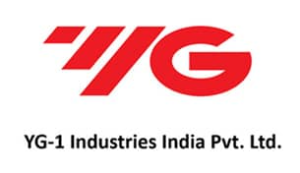 Yg-1 Middle East
Founded in 1981, YG-1 is a big name in the cutting tools industry. It follows tight quality control protocols to deliver efficient industrial cutting tools. They use materials such as high-speed steel, carbide, and cobalt to develop effective cutting tools. By investing in cutting-edge technology, they create tools that are not only effective but also environmentally friendly. This ensures that their tools deliver consistent performance and longevity.
From drills, end mills, taps, reamers, and milling cutters, to turning tools, YG-1 offers a variety of tools that cater to a diverse range of industries. They are designed for machining activities in industries such as automotive, aerospace, oil and gas, construction, and more.
YG-1 recognizes the importance of sustainability in today's time. They put an emphasis on creating eco-friendly cutting tools that reduce waste and energy expenditure.
SFTC is an authorized YG-1 Industrial Cutting Tools Supplier in Saudi Arabia.
For Product base solutions, to know & try the products in our offerings, to call for Technical discussions with our Sales & Product Engineers.