Whether it is solid and cored wire electrodes or welding rods, we have everything that a welder would need to do his work. All welding consumables are of high quality and very durable, manufactured according to the defined specifications. For decades, we have been providing the leading global brands with welding equipment and supplies at competitive prices.
To further support you in your endeavours, we provide technical support and expert guidance. Our team of knowledgeable professionals is always available to help you choose the right welding equipment.
Innovative and experienced engineers who offer outstanding expertise. Weldarc branded products were first launched as a private label in 2015. They have evolved over the years with advancements in various fields to provide high-quality, affordable welding accessories and consumables. We take pride in being an official Weldarc Welding Supplier.
We remain steadfast in our commitment to delivering the best to industries in terms of quality, affordability, and innovation as the world evolves and new frontiers emerge.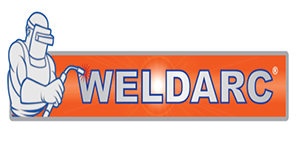 Ask for any Technical Sales Engineer/Welding Engineer visit,request for a demo of any products to see the difference, to know more about the products and features kindly sends us email to
office@smartfusiontrading.com