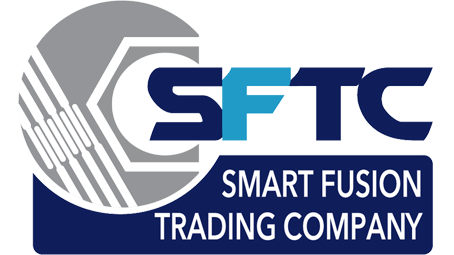 Smart Fusion Trading Company is a full-service industrial welding, beveling, drilling, tapping, cutting, and machining company. We specialise in high-precision industrial tools and welding supplies. We use the latest technology to help create parts that are consistently reliable and accurate. Our team of experts is dedicated to providing you with a quality product on time and on budget.
We provide a wide range of industrial equipment that is used in a variety of industries. Our products are manufactured to meet the needs of our customers.
Our technical sales team can answer all your technical inquiries and analyze and recommend suitable products for your application needs.
We have dozens of brands in our portfolio, and the number just keeps increasing. We have worked with market leaders across various categories and offered them the widest range of products and solutions.
2010

Partnership with PK Fusion punch and die / marking characters & Saint Gobain
Abrasives (Grindtec)

01

2011

Distribution for Hypertherm in KSA

03

2012

Partnership with Lenox band saw blades

02

2013

Partnership with BDS and Allied Machine & Engineering

02

2015

Exclusive partner for "Weldarc" range of products

04

2020

Partner with YG-1 Middle east

06
Long Term Association
Faster Deliveries
Technical Expertise
Solution Selling
24X7 Service Back Up
Premium Brands
Quality Products
Commitment
Around
25 Premium Brands
association
More than
500 Customers
being served
"Self" equipped
sales teams to handle
all the technical needs
For Product base solutions, to know & try the products in our offerings, to call for Technical discussions with our Sales & Product Engineers.