Magnetic Drilling Machines
A portable magnetic drilling machine is mounted on a magnetic stand and designed to use HSS and TCT core drill bits for drilling steel structures, pipes, and plates. They consist of a unique drill body and carriage design integrated into a single cast and machined body component. Magnetic devices include twist drills, milling cutters, core drills, and rotary cutters. It also includes a reversible motor and variable speed control for performing tapping, countersinking, and reaming. You can also use the cross table base for milling, which is used for drilling metal. One of the main advantages is that it can be used for remote drilling, so there is no need to bring the work to the machine.
An ideal option for both onsite and offsite work. It varies in different areas, such as manufacturing, construction, and heavy industry. Portable magnetic drills are mainly used for field drilling and mild steel repair or construction. Among many older models, the latest models of magnetic drills are lightweight and suitable for use in manufacturing or manufacturing workshops. It can also be used under uncontrolled load conditions.
Such machines and their use are the core products of BDS Maschinen®. The company has specialized in manufacturing magnetic foot drills since 1089. The BDS Magnetic Drilling Machine consists of a wide range of magnetic drills from around the world, with more than 27 types of magnetic drills as standard models. Some of the reasons why BDS Maschinen® is a next generation technology provider are full wave control electronics that deliver constant wattage so the magnetic drill does not drop in wattage even while drilling, a carbon brush wear indicator; and a complete motor control module. Internal wiring. cable, etc.
What makes the BDS Magnetic Foot Drill "Premium" is the next generation of technology:
1.) Full wave control electronics for constant wattage so that the magdrill does not drop in wattage even while drilling.
2.) Keyless drill chuck for changing tools without wasting time and effort.
3.) Carbon brush wear indicator.
4.) Next generation LEDs turn on new models. This is because BDS is constantly updating its products to be at the forefront of technology.
5.) Complete internal routing of motor cables.
6.) Almost all magnetic drills are available with a swivel base option.
7.) Oil bath gear for magnetic excavator robustness, resilience and long life.
8.) Magnetic display for security; and many more benefits.
BDS Maschinen: Magnetic Drilling Machines
Magnetic Base Drilling Machine are the flagship product of BDS Maschinen®. We have specialized in manufacturing magnetic foot drills since 1989, hence our focus on this product line.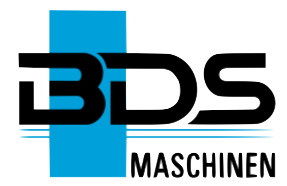 Ask for any Technical Sales Engineer/Welding Engineer visit,request for a demo of any products to see the difference, to know more about the products and features kindly sends us email to
office@smartfusiontrading.com