From automotive, construction, and manufacturing to aerospace, cutting tools are crucial for a wide range of industries. They play a major role in shaping raw materials into finished products. They are used to cut and shape multiple types of materials such as metal, wood, plastic, and composites.
Industrial cutting tools have become extremely precise and durable due to advancements in science and technology. High-quality materials such as carbide, high-speed steel, ceramics, and diamond coatings are used to create industrial cutting tools that withstand the demands of most work scenarios.
Along with this computer numerical control (CNC) technology has resulted in cutting machines that can execute tasks without human intervention.
At SFTC, we supply the best industrial cutting tools to industries and manufacturers in Saudi Arabia. Below are the leading brands we offer.
Founded in 1981, YG-1 is a big name in the cutting tools industry. It follows tight quality control protocols to deliver efficient industrial cutting tools. They use materials such as high-speed steel, carbide, and cobalt to develop effective cutting tools. By investing in cutting-edge technology, they create tools that are not only effective but also environmentally friendly. This ensures that their tools deliver consistent performance and longevity.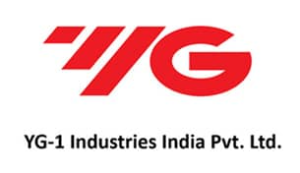 Allied Machine and Engineering
Allied Machine and Engineering is a renowned global manufacturer of precision cutting tools, serving industries such as aerospace, automotive, and energy. With a commitment to innovation and quality, they have earned a reputation for providing cutting-edge solutions for machining applications worldwide.

Ask for any Technical Sales Engineer/Welding Engineer visit,request for a demo of any products to see the difference, to know more about the products and features kindly sends us email to
office@smartfusiontrading.com