When it involves the safety of the welder, a non-public protection system (PPE) is used. These systems consist of welding accessories such as helmets/goggles, gloves, and clothing, which are all crucial for secure welding. Welding add-ons consist of merchandise that can be used with welding processes. These welding supplies might also contain torches, nozzles, regulators, system remarks, and efficiencies. There are numerous unique welding processes that can be used for unique add-ons. To give an explanation for it. Arc welding entails system-unique add-ons like floor clamps and electrode feeders, wide welding curtains, sensors, protecting sensors, etc. Many agencies have unique forms of welding kits, and having the right understanding is even more critical.
A few of the most common systems in terms of welding may be grouped into unique categories. These contain systems for safety, protection, device additives, and isolation. Workpiece-primarily based total improvements or positioners. The purpose of a welding protection system is to protect the welder or bystander from detrimental effects. This welding system has unique inherent risks in the event of insufficient safety. This consists of burns from electric-powered arcs or open flames and the following:
Exposure to Toxic, because of this, oxide-containing smoke or explosive, because of this, acetylene gases.
An arc eye, or flash, burns with the brightness of an Arc.
SFTC is the largest Weldarc welding accessories supplier in Saudi Arabia, providing you with the highest quality tools at any time.
Weldarc Welding Accessories
Founded with a commitment to quality and innovation, the Weldarc brand has evolved over the years and is now evolving to expand into more products, especially welding accessories. Weldarc currently offers both welding consumables and welding accessories. The product lineup now encompasses an extensive array of accessories tailored to meet the diverse demands of welding processes across industries.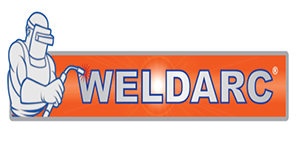 Ask for any Technical Sales Engineer/Welding Engineer visit,request for a demo of any products to see the difference, to know more about the products and features kindly sends us email to
office@smartfusiontrading.com