Gas cutting is a process that consists of preheating the metal, which requires the cutting process to ignite (oxidize) the metal. This oxidation takes place in steel above 870 °C. This preheating process is done with the help of an acetylene oxy flame fed through the surrounding openings of the gas-cutting torch. Once the metal reaches the required temperature, a high-pressure jet of oxygen is precisely aimed through the central opening of the cutting torch towards the heated metal.
Hobart Brothers is a company with a rich and diverse history. Founded in 1917 by Charles Clarence (CC) Hobart with his wife Louella and his three sons, Edward, Charles, and William. The company started manufacturing activities for various products such as generators (dynamos), metal office furniture, and air compressors.
SFTC is the official supplier of Gas Welding & Cutting Equipment in Saudi Arabia. We offer the best from top manufacturers like Victor, GCE, and Bestweld.
Victor – Gas Cutting Tools
GCE is the European market leader for gas cutting products and SFTC is our direct distributor in this country. GCE offers a complete line of gas-cutting products and controllers. These regulators are designed for added safety. One of our flagship products in the safety category is our multi-stage flame arrestor, a product that has earned widespread recognition and trust in the market. These flame arrestors are designed to be the ultimate safeguard against potential hazards, making them an indispensable component in any gas equipment setup.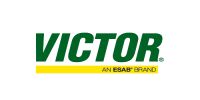 GCE – Gas Control Equipment
GCE was founded in 1987 by two major industry leaders. They have achieved success all over the world by investing in numerous companies. Gas control equipment customers benefit from the group's years of expertise and knowledge transfer, providing both global solutions and products suitable for use in the field.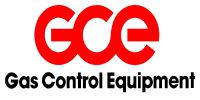 Ask for any Technical Sales Engineer/Welding Engineer visit,request for a demo of any products to see the difference, to know more about the products and features kindly sends us email to
office@smartfusiontrading.com